Consultant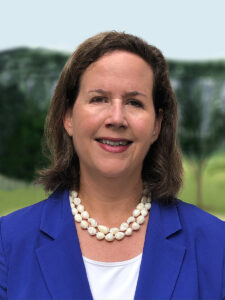 elizabeth@curtisgroupconsultants.com
When looking to expand and better accomplish their goals, nonprofits need a collaborative, strategic and creative partner. With two decades of fundraising and nonprofit leadership experience, Elizabeth Piper is exactly the type of partner that our clients need to succeed. As a consultant with The Curtis Group, Elizabeth helps her clients think big picture without losing sight of the day-to-day needs. She knows that no single approach is the right one for every organization, so she leverages her past development experience to deliver results through planning studies, campaigns, and development assessments.
Elizabeth's fundraising experience spans a wide array of sectors including higher education, the arts, the environment, historic preservation, and health care. Immediately prior to joining The Curtis Group, Elizabeth served as the director of development for the Southern Environmental Law Center in Charlottesville, Virginia. In this role, as well as during her nine years as director of development for Virginia Humanities at the University of Virginia and at San Francisco Opera, Elizabeth cultivated her passion for fundraising while building development teams, launching major giving programs, managing capital campaigns, all while raising millions of dollars.
Elizabeth is a Phi Alpha Theta International Honor Society graduate from the University of Virginia. She is a current member of the Emerging Leaders Program through the Center for Nonprofit Excellence, the Council for Advancement and Support of Education (CASE), and the Contemporary Club of Albemarle. Elizabeth has also served on the board of the Piedmont Council for the Arts and Garrison Forest School in Baltimore, as well as on the Philanthropy Day Committee for the Center for Nonprofit Excellence, and the Grants Committee of Future Fund for the Charlottesville Area Community Foundation.  In her free time, Elizabeth is the proud mother of her seven-year-old daughter, Sara. They love to spend time outside with their Corgi Clover, playing tennis and hiking. She is also passionate about the performing arts, enjoying everything from bluegrass to opera, community theater to Broadway.