Consultant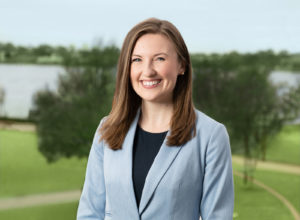 abby@curtisgroupconsultants.com

The chance to bring about positive change and help others experience the fulfillment of giving are why Abby Weber is excited to come to work each day. With a strong belief that listening is the key to lasting client relationships, Abby excels in her role as a Curtis Group consultant.
Before joining The Curtis Group, Abby spent five years with Foodbank of Southeastern Virginia and the Eastern Shore, where she served as community engagement manager and then volunteer manager—helping expand the capacity of the organization's operations, outreach and events. She continues to volunteer there today. She also worked previously at the Greater Pittsburgh Community Food Bank while serving with AmeriCorps VISTA. Abby is skilled at creating and cultivating partnerships, and has proven herself an innovative problem solver and effective communicator.
Always looking to keep up with the latest trends and information, Abby has received training from the Indiana University Lilly Family School of Philanthropy, the Giving Institute, VFRI, and the TCC Academy of Nonprofit Excellence.
Abby graduated with distinction from Pennsylvania State University, earning a B.S. in business management with a minor in international business. She is a member of the school's Alumni Association, Hampton Roads Chapter, as well as belonging to the Hampton Roads Chapter of AFP. She has been a member of Norfolk's Downtown 100 since 2013. Abby has also volunteered with the Chesapeake Bay Foundation, United Way of South Hampton Roads, Ronald McDonald House, and ForKids, Inc., as well as a variety of animal-related causes.
Abby stays active by running and spinning, following college sports and hanging out with her hound dog, Herman.