Consultant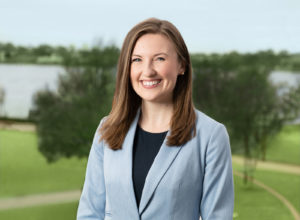 The chance to bring about positive change and help others experience the fulfillment of giving are why Abby Weber is excited to come to work each day. As a consultant, Abby has worked with a wide array of organizations across different sectors and geographic regions, successfully leading campaign planning studies, campaign management and fundraising capacity building efforts. She is skilled at creating and cultivating partnerships and has proven herself an innovative problem solver and effective communicator in her role on The Curtis Group team. In addition to her work with her clients, Abby has conducted trainings to support the broader nonprofit community through the Virginia Fund Raising Institute, Tidewater Community College Academy of Nonprofit Excellence, Central Virginia Academy of Nonprofit Excellence, and the Hampton Roads Community Foundation.
Before joining The Curtis Group, Abby worked in multiple development and volunteer management roles with the Foodbank of Southeastern Virginia and the Eastern Shore, where she expanded the capacity of the organization's operations, community outreach, volunteer and donor engagement and events. She also worked previously at the Greater Pittsburgh Community Food Bank while serving with AmeriCorps VISTA.
Abby graduated with distinction from Pennsylvania State University, earning a B.S. in business management. She currently serves on the board for the Association of Fundraising Professionals Central Virginia Chapter and is a past board member and sponsorship chair of AFP Hampton Roads Chapter. She is also an active member of the Virginia Association of Fundraising Executives, serving on the Awards Selection Committee. In 2020, Abby was selected by Inside Business as a top "40 Under 40" honoree, recognized for her career and community accomplishments. Outside of work, Abby enjoys staying active, volunteering, cheering on the Nittany Lions and spending time with her partner, Doug and dog, Herman.