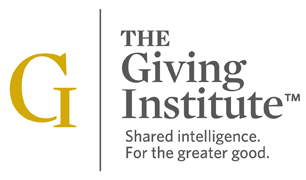 The Curtis Group is proud to have met the rigorous standards of membership in The Giving Institute. Comprised of 48 firms serving the nonprofit sector in the United States and Canada, The Giving Institute firms have met the highest standards of practice and ethics in advancing philanthropy. As a member, The Curtis Group seeks at all times to provide candid and rigorous counsel, as well as the highest quality of services to every client, by adhering to the following ethical standards.
Professional Code of Ethics
Member firms pledge to honor the confidentiality of client prospect and donor lists, their business affairs, and the right to privacy enjoyed by every institution, volunteer and donor.
Member firms charge clients based upon the professional services provided. Their fees are never based upon charitable gifts raised or a percentage of contributions.
Member firms disclose to clients and prospective clients any professional, personal, or client relationships that might be construed as conflicts of interest.
Member firms seek at all times to ensure that their clients will deploy gifts for the purposes for which they were given.
Member firms do not guarantee fundraising results, promise access to the donors of current or previous client institutions, or otherwise engage in marketing methods that are misleading to prospective clients, to the public or to individual donors.
Member firms do not accept or maintain custody of gifts, or of gift funds that have been contributed to client institutions.
Member firms do not make undisclosed payments or provide special consideration to volunteers, officers, directors, trustees, employees, beneficiaries or advisors to a not-for-profit organization as compensation for influencing the selection of the firm or its services.
Standards of Practice
Members pledge to respect the mission and values of each client organization, and the central importance of each of its stakeholders.
Members pledge to provide only those services that will advance the mission of each client organization, and which will support the values they espouse.
Members and their firms will readily share the professional credentials and experience of each of their staff professionals.
Member firms will always endeavor to put into place written service agreements with each of their client organizations.
Member firms will be transparent and fair with respect to how they bill fees and expenses.
Member firms will provide credible references for their previous client work, and ensure ready access to those client references.
Members affirm their commitment to the appropriate recognition and stewardship of each gift, irrespective of its size or source.
Member firms counsel their clients on the value of institutional stakeholders, and their professional staff, taking the lead in the solicitation of every gift.
Members are committed to the shared standards of Best Practice for global philanthropy and Civil Society, wherever they come to exist.