Client Manager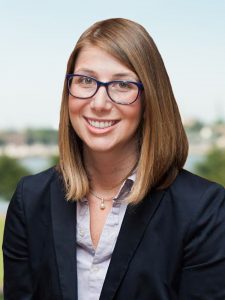 hilary@curtisgroupconsultants.com

Assisting clients achieve their organizational goals and strategic fundraising objectives is what excites Hilary Fulp about her work at The Curtis Group. As a client manager, Hilary utilizes her highly developed strategic planning, analytical thinking, relationship cultivation and communication skills to offer clients the utmost level of service.
Prior to joining The Curtis Group, Hilary served as a government relations professional at a federal advocacy and consulting firm in Washington, D.C. In this role, Hilary advanced the legislative agendas for a diverse set of nonprofit clients, which included private foundations, major health systems, broad-based coalitions and grassroots campaigns. Her client work encompassed a robust issue portfolio spanning historic preservation, land conservation, health, education, environment and veterans.
Before transitioning to the private sector, Hilary spent nearly two years as congressional staff for a senior appropriator in the U.S. House of Representatives. Her responsibilities included serving as the primary liaison for all work related to the congressman's efforts with the Labor, Health and Human Services, Education and related agencies' Appropriations Subcommittee. In this capacity, she worked closely with a variety of human service organizations and educational institutions and gained familiarity with the federal programs that support their activities.
Hilary holds a Bachelor of Arts degree in political science from John Carroll University. Outside the office, she enjoys volunteering and supporting charities focused on poverty alleviation, health and wellness, and animal welfare causes.