Client Manager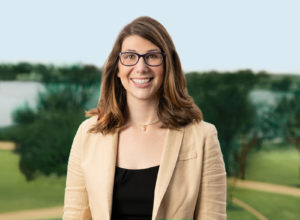 hilary@curtisgroupconsultants.com

Assisting clients achieve their development and organizational goals is what motivates Hilary Fulp about her work at The Curtis Group. As a client manager, Hilary works with a diverse set of nonprofit clients throughout the Mid-Atlantic region to enhance their overall fundraising capacity. She has successfully overseen the day-to-day execution of numerous campaign planning studies, and her current campaign work ranges from $2 million to $16 million. Beyond her experience with major gift fundraising, Hilary has presented on topics, such as building a fundraising board and crafting a strategic development plan.
Prior to joining The Curtis Group, Hilary served as a legislative manager at a federal advocacy and consulting firm in Washington, D.C. In this role, Hilary advanced the legislative agendas for a diverse set of nonprofit clients, which included foundations, major health systems, broad-based coalitions and grassroots campaigns. Before transitioning to the private sector, Hilary spent nearly two years as congressional staff for a senior appropriator in the U.S. House of Representatives.
Hilary holds a Bachelor of Arts degree in political science from John Carroll University. She is on the board of the Hampton Roads Gift Planning Council. Outside of work, Hilary enjoys volunteering and supporting charities focused on poverty alleviation, wellness, and animal welfare, and spending time with husband, Jamie, and dog, Gideon.