Outer Banks Relief Foundation's Campaign Advances the Entire Organization
Experiencing personal tragedy is accompanied all too often by financial stress. This stressor is where the Outer Banks Relief Foundation (OBRF) steps in for its neighboring families in North Carolina ensuring that families have housing, food and dependable care. Recognizing an ever-increasing need for their assistance, the Outer Banks Relief Foundation saw an opportunity to expand its scope, outreach and partnerships through their first major campaign.
At the onset of our planning study, our team, with their board and staff, were committed to looking at the big picture. They answered tough questions about their internal infrastructure, their reliance on event-based fundraising and their desire to better understand the fundraising process. Applying our years of experience and our confidential conversations with key stakeholders, our team created a business plan for both a successful campaign and a forward-thinking organization.
"The Curtis Group brought the perfect combination of solid expertise and gentle encouragement to teach our staff and directors how to grow strong relationships with the donors we have and with new supporters."

Patty McKenna, Executive Director

IMPACT OBX
IMPACT OBX, OBRF's inaugural fundraising campaign, was launched to substantially expand their pool of financial relief funds, as well as grow their endowment. Armed with powerful stories of how their work has changed lives, our team coached the board and staff on how best to demonstrate impact by meeting with current donors, event-sponsors and potential supporters. As the campaign progressed, the team cultivated strong donor relationships by meeting with over 100 prospective supporters.
The Outer Banks Relief Foundation's campaign is a prime example of how hard work and committed leadership pays off. In December 2019, they not only met their fundraising goal but surpassed it! With The Curtis Group by their side, they raised $1,065,000 to benefit the Outer Banks community in North Carolina.
The IMPACT Today
A campaign is about so much more than just raising dollars.
Through this campaign, our team also led OBRF through board restructuring, implementation of a new donor database and coaching on fundraising best practices.
"The Curtis Group showed us how to grow our revenue and grow our relationships."

Patty McKenna, Executive Director
At the close of 2020, OBRF reached new milestones. They helped more than 100 families, more than ever before. They also celebrated providing more than $2 million of relief funding to people in the Outer Banks community of North Carolina. This campaign has prompted OBRF to set aspirational goals and understand what it takes to reach them.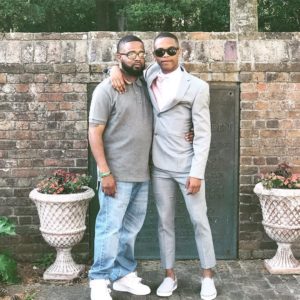 When asked his feelings about the help he received following an eye injury, Thomas said "Without the Relief Foundation, I would have been on my own. I am very grateful. It gave me tons of relief knowing I could go to the doctor for the follow-up appointments and treatment."
For more stories and case studies, visit click here.