The needs are great, but our resolve and generosity are greater | Expert column
Check out the full article printed in conjunction with Inside Business's Giving Issue.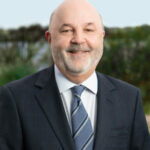 To say that this past 20 months has been filled with hardship is a vast understatement. Then again, to say that Americans have been generous in the last 20 months is also an understatement.
During this time, I have talked, written and presented on just how generous Americans have been during this global crisis. In 2020, Americans gave a record $471.44 billion, according to Giving USA 2021…
I believe that 2021 will be noteworthy. Not because donors have reached their max, but because we must and will continue to dig deep to support the critical work of our nonprofit partners. So how should we proceed when confronted by such overwhelming need? We should focus on what it means to be generous…
How to make the best possible gift
We are constantly confronted by the needs of the community and the demands on our limited resources. To avoid donor fatigue and make a meaningful gift, I encourage you to engage with your giving.
Define your personal charitable mission. What motivates you to give? What causes, organizations and locations are important to you? What do you want to make better in the world?
Make choices in community. Talk to your partner and your family about what is important to them. Listen to your neighbors and friends about organizations they support. Discuss with nonprofits about their long-term goals and how you could make a difference.
Do your homework. Review the nonprofit's website, conduct online research using tools like GuideStar's database. Consider the nonprofit's history, program effectiveness, leadership, governance and financial health.
Make the gift. Don't forget to carry out your goals by giving generously. Could you contribute an outright gift today? Would you be interested in making a bequest to support a nonprofit? Does the organization have a designated campaign or scholarship that would be of interest?