The Curtis Group Promotes Hilary Fulp to Senior Consultant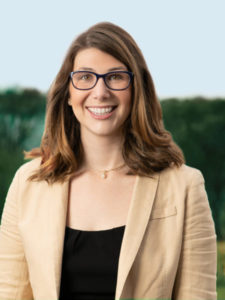 VIRGINIA BEACH, Virginia — The Curtis Group, consultants to nonprofits, is pleased to announce the promotion of Hilary Fulp to senior consultant. Fulp will be responsible for managing nonprofit campaigns, leading capacity-building efforts and conducting campaign planning studies for clients across the country.
Since first joining The Curtis Group in 2017, Fulp has served as both a client manager and consultant. During that time, Fulp was credited with supporting the missions of more than 25 nonprofit partners, helping them raise over $40 million. These include her work with the Virginia Zoo, Virginia Symphony Orchestra, Foodbank of Southeastern Virginia and the Eastern Shore, Easterseals DC MD VA, and Cohen Veterans Network in six locations throughout the country.
According to Keith Curtis, president and founder of the firm, "We are thrilled to be recognizing Hilary's years of experience and success with our firm. Her passion, focus and drive are each an asset to our team and will continue to provide our clients with the support they need to achieve their goals."
In addition to her client work, Fulp is secretary of the board for the Hampton Roads Gift Planning Council and an active member of the Association of Fundraising Professionals, Hampton Roads chapter. Fulp holds a degree in political science from John Carroll University and has received trainings from the Indiana University Lilly Family School of Philanthropy, the Giving Institute and Virginia Fund Raising Institute.
For 34 years, The Curtis Group has consulted with more than 200 nonprofits throughout the country, helping them raise over $650 million. The Curtis Group is a member of The Giving Institute, the nation's research and thought leader on philanthropy. President Keith Curtis additionally is a past chair of Giving USA Foundation. Learn more www.thecurtisgroup.com