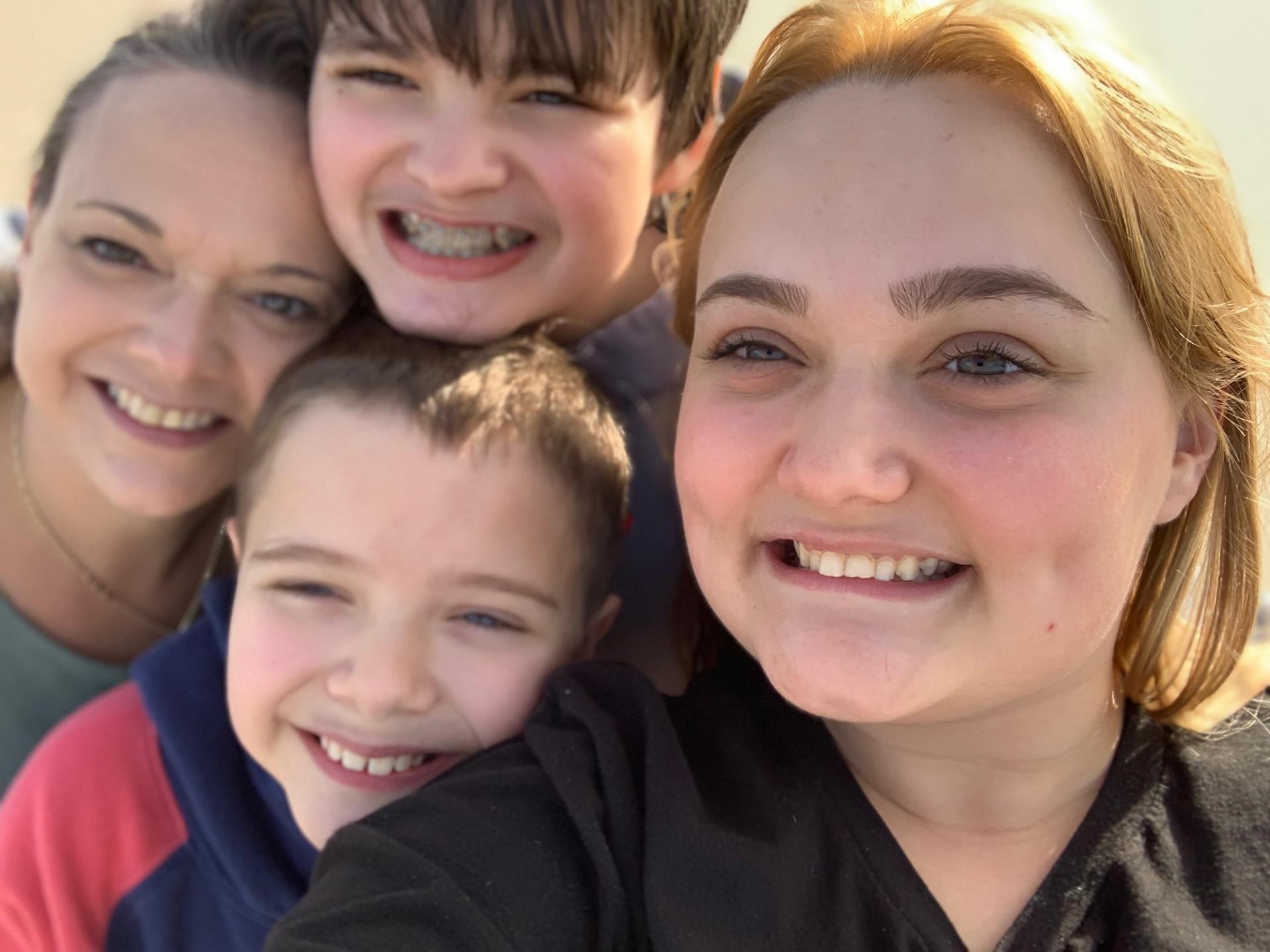 Meet Michelle Hooker of Wanchese, 
pictured here with her 3 children, 
and learn how you supported her.
Michelle Hooker who grew up on the Outer Banks was first diagnosed with breast cancer in 2014. As she describes it, the years since have been like a roller coaster.
She has had eight surgeries and is facing two more in the future. She had weekly chemotherapy for which she had to be hospitalized and now suffers from allergies and other medical conditions connected with the treatments.
Michelle currently works as a real estate sales assistant for a company on Hatteras Island. As with most residents of the Outer Banks, a car is necessary for getting around, but most important, it is necessary to get to work.
In 2020 Michelle found herself with a costly car repair. That in addition to her normal expenses put her in a bind. She first went to Interfaith Community Outreach for assistance. They were able to help with a portion of the bill but could not pay the entire amount. Fortunately, Interfaith and the Outer Banks Relief Foundation frequently collaborate to assist those in need in the community. Interfaith referred Michelle to the Relief Foundation, and the foundation stepped in to pay the remainder of the bill.
When asked about how she felt about the Outer Banks Relief Foundation, Michelle said,
They were phenomenal. I cannot say enough about what they did. I was on the way to get the car repaired when they called to say the check was ready. They had it waiting for me.
Michelle is still facing other surgeries and things have not been easy for her over the last few months, but she now knows that that there are organizations on the Outer Banks that care and are willing to help when you are in need.
This is your impact. Thank you, Victoria, for lifting up Michelle and her family.
Best,