Just So Happens, We Can All Be Philanthropists
4 Truths about Philanthropy to Inspire You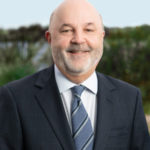 By Keith Curtis
President
My firm recently had the privilege of attending a number of National Philanthropy Day events. As I celebrated this year's honorees along with a thousand other attendees, I was inspired by their stories of philanthropy.
Their generosity and leadership were a refreshing reminder of the true meaning of philanthropy and prompted me to ask myself and you a few questions. Do you care about the welfare of others? Do you recognize the important work of nonprofits in your community? Do you acknowledge generosity and gratitude as core values? Have you contributed to a charity?
If you answered yes to the above questions, you are a philanthropist! Now, let's dive a little deeper, looking at 3 misconceptions and 4 truths about philanthropy.
3 Common Misconceptions About Philanthropy
In my 30 years of work with nonprofits of all sizes, I have regularly observed three misapplications of the word philanthropist that diminish its power and meaning.
1.You DO NOT have to be wealthy to be a philanthropist: It's not about the amount of money but the deed performed by generous giving.
2.It is NOT only the top earners that give to charity: Over $427 billion was contributed by Americans in 2018. On average, American households gave $2,514 (Giving USA 2019: The Annual Report on Philanthropy for the Year 2018). Yes, high-net-worth donors are generous and make up a large portion of the pie, but let's not forget that over 55% of American households make a charitable gift each year.
3.It is NOT foundations or corporations, but YOU, the individual, that drives giving in this country: More than 8 out of every 10 dollars given in this country is contributed by individuals (figure includes individuals, family foundations and bequests). Giving USA 2019: The Annual Report on Philanthropy for the Year 2018.
How Can We All Grow in Our Role as Philanthropists?
Now is the part that I hope will inspire you.  Whether you are a fundraising professional, executive, board member or community advocate, let these 4 truths about philanthropy guide your giving decisions this season. Share these truths with your team, your board, your friends and your neighbors.
1.Your Gift Matters –By making a gift, you are joining a community of donors and a culture of philanthropy, which is imperative to move a cause forward. But without your gift, that culture cannot thrive.
2.You Can Set a Strong Example –As children learn to talk by observing parents, teachers and peers, we learn why and how to give in the same way. According to a study released by the Indiana University Lilly School of Philanthropy Women's Institute, adults are more likely to give to charity if their parents gave to charity.
3.Give to What Excites You –Consider the following questions as you decide where to give. Do you want to give to a national organization or a nonprofit in your community? Is there a cause that speaks to your personal interests, passions or family story? Do you want to give in honor or memory of someone? By finding a cause that excites you, it is scientifically proven that you will discover happiness and fulfillment. Researchers have conducted social experiments, studied brain activity and collected survey results to better understand the correlation between generosity and happiness and health. Michael Norton, a professor at Harvard Business School, conducted one such study. Norton found that, regardless of income, those who spent money on others were decidedly happier than those who spent money on themselves.
Joan Brock, a previous recipient of the prestigious national award for Outstanding Philanthropist affirms these truths. She states, "Being involved in things we feel passion about has always been a pattern for philanthropy for both Macon and me.  Education is a high priority because we felt that armed with an education an individual was empowered to be in charge of their own destiny, hence our involvement in our collegiate alma maters and the College Access Program. Social concerns for the less advantaged are answered by our participation in the United Way. There are so many opportunities for philanthropic good work and being involved in them gives a clearer picture of needs and a true sense of accomplishment."
4.The Time Is Now – This month kicks off what is often referred to as The Giving Season. As you spend time with family and friends, celebrating and giving gifts, remember that giving to charity is a critical part of what makes our communities great.
The Curtis Group has been promoting philanthropy for 30 years, and we've seen firsthand its impact in the communities in which we work. Without the nonprofit community, consider the basic human needs that wouldn't be met, arts and culture that wouldn't be enjoyed, education that wouldn't be accessible, treatment that people wouldn't receive, shelter that animals wouldn't be provided and those less fortunate that would not be helped.
So, as we come into the season of giving, I challenge you to find a nonprofit that means something to you—and give generously. Invest in our community. It doesn't take a million dollars to be a philanthropist. It takes just one gesture.