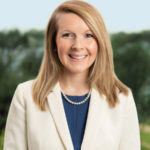 I had the privilege of presenting at the spring conference for the Association of Independent Schools of Greater Washington last week. One of the things I spent some time discussing was the importance of focusing on donor retention. In my opinion, too many nonprofits are stuck in this cycle of having to acquire a huge number of new donors each year to meet their fundraising goals. If we could carve out the time to create a stewardship and cultivation strategy for our current donors, we could spend less time and energy acquiring new donors and ultimately raise more dollars.
What is Donor Retention
How many donors continue to give to your organization over time. Most nonprofits measure donor retention year over year.
To calculate donor retention:
# returning donors (Year 2)
_________________________
# previous year donors (Year 1)
=
Retention Rate (%)
Trends in Donor Retention
Donor retention hovers right around 45%  – That means we flip 55% of our donors every year. Think about the time, effort and cost associated with securing 55% of your donor base new every year.
Repeat donor retention is much higher, right around 64% – It is easier and more effective to maintain a donor giving year to year. New donor retention is much lower, between 20% and 30% in last 10 years.
Recapturing a donor who has stopped giving only happens 5% of the time – You might think that if a donor lapses one year, you will just bring them back the next, but that happens only 5% of the time.
All trends provided by the Fundraising Effectiveness Project (FEP),which was established by Association of Fundraising Professionals (AFP) and the Center on Nonprofits and Philanthropy at the Urban Institute
5 Things You Can Do To Improve Your Donor Retention
Ensure your organization is well-run and mission-focused – Make it easy for a donor to give. Build strong staff and board leadership. Hire a dedicated team. Maintain your financial stability. Set goals and work toward them. Communicate your successes with the community.
Thank your supporters and advocates – Thank quickly and using different methods: send a letter, have a board member call, send a hand-written note. Be sincere.
Provide opportunity for dialogue – Consider different ways to engage with your supporters and gauge what your donors think about your organization, your programs, volunteering and giving. Consider surveys, advisory councils, feedback forums, online discussions via social media.
Show appreciation as often as possible – Conduct prospect research on your current donor base, so your cultivation and stewardship efforts are targeted and specific to your donors. Consider segmenting supporters into personas or interest categories and target specific groups throughout the year. Most donors are grateful for authentic and unique gestures of gratitude and don't necessarily need or want regular gifts from nonprofits.
Demonstrate impact – Share success stories as well as results. Incorporate well-written newsletters, keep up your social media presence. Incorporate stories and results into your board meetings. According to 3,200 donors interviewed by Fidelity Charitable for their Future of Philanthropy study, 41% say they have changed their giving due to increased knowledge about nonprofit effectiveness.