"There's an App for That!" 
The Role of Technology in Fundraising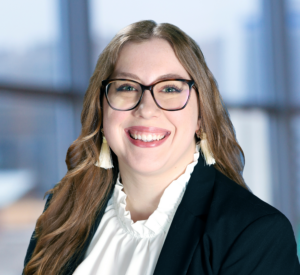 By Emily Ruble, Associate Consultant
In a world where every day it seems there's a new app, new website or new social media trend, we as fundraising professionals may ask ourselves how we can harness the power of technology to help us reach our goals.
In particular, with Gen Z and Millennials moving into periods of life where they have more disposable income, technology will continue to be a valuable tool to nonprofits engaging these individuals.
The recently released Giving USA report discussed how the role of technology in giving continues to grow:
Mobile devices are now responsible for the majority of visits to nonprofit websites.
Tools such as ChatGPT offer new possibilities for nonprofits, fundraisers, and donors.
Donors and volunteers continue to grow comfortable with virtual meetings and content.
​Monthly giving grew by 11%, with these subscription donors more likely to give via social media or crowdfunding.
As you create your development plan, consider these actions to harness the power of technology in your fundraising:
Review the mobile version of your organization's website, especially your donation page. Is it user friendly? Does it communicate your message effectively 

an

d efficiently? What aspects could you improve?
Explore AI tools like ChatGPT to help identify different ways to communicate to funders your mission 

an

d impact, 

an

d gather research for programs, case statements, grants 

an

d donors' backgrounds. While we don't recommend using the results verbatim, it may help you think about your content in a different or unique way.
Virtual meetings are becoming "the norm," 

an

d many of our clients 

an

d their donors prefer to meet this way. Explore ways to create 

an

d include virtual content in these meetings, such as a virtual tour of your space or a video interview with a program participant or client of your services.
Younger generations are familiar with the subscription-based model of paying for a service, which is very similar to monthly giving. Monthly donors are much more likely to renew 

an

d possibly increase their support. Consider how best to grow this group of donors to your organization. It will help with budgeting for your organization 

an

d can help you be good stewards of your donors' gifts.
Now more than ever, technology is allowing us to create a community of support across the country and around the world. However, even with growing tech options, human connection remains the foundation of philanthropy. Pairing these technology tools with your own personal relationships with donors could help you achieve new fundraising success for your organization.
To see what strategies could work best for your organization, contact us at info@thecurtisgroup.com.