To Virginia's secluded Eastern Shore community, the Barrier Islands Center is more than a museum, education center and tourist attraction—it's a cherished gathering place. Founded in 1996, the Barrier Islands Center introduces visitors to the history of the islands and surrounds them in the rich history of the Eastern Shore.
In 2009, the Barrier Islands Center had big dreams of restoring buildings on their campus and starting an endowment, but knew their board and staff were new to fundraising—so we advised starting with capacity-building work and training. Once that was complete, they asked us to conduct a campaign planning study to see if there was interest in a major campaign. Their community was very receptive to the idea, so a campaign was launched in 2011.
We instructed their staff and board on how to pursue major gifts, and guided them on putting basic structure and plans in place on which to build a fundraising program. We identified a few strong supporters to help lead the campaign, and several board members stepped up as well. Then, when things were going so well, the recession hit. Undeterred, the staff and campaign volunteers demonstrated their strength in building relationships—they secured a significant gift that allowed them to raise $3 million total for the campaign. In addition, this young organization secured 13 significant planned gifts during the campaign.
If a small, rural museum can launch their first fundraising campaign—in the middle of a recession—and still exceed their goal, there is no greater testament to the importance of strong leadership, proper planning and the value of investing in the right counsel. Since then, the Barrier Islands Center has engaged us to do planning work with their staff and board, and has recently engaged us to conduct the planning study for their next campaign.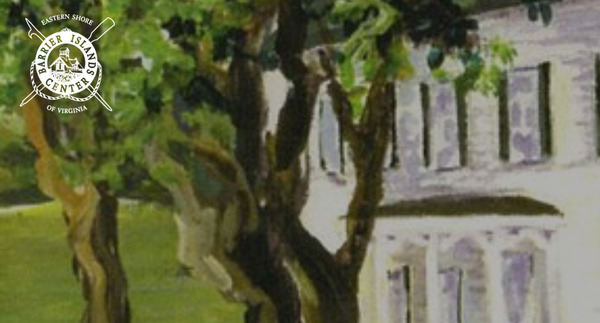 KEY TAKEAWAYS
I love sharing the success story of the Barrier Islands Center—it's a great example of, "If they can do it, so can you!" How can your nonprofit follow their footprints in the sand? Internal preparation! What can you be doing right now to prepare for a campaign, even if you're not ready to raise money yet?
Build internal capacity
Establish a sound business plan
Strengthen your case for support—is there a compelling reason for what you want to do?
"Not only did we raise double our goal, but we did it in record time! The Curtis Group taught us how to operate like a successful business, and how to think big. Their planning study showed us we could launch a campaign—even though there was a recession and our nonprofit was young! When our staff and board were asked to list the positive and negative aspects of working with The Curtis Group, no one could think of a negative! We would not be where we are today without them."
– Laura Vaughan, Director, Barrier Islands Center, Machipongo, Virginia