Our President W. Keith Curtis just published an opinion piece in the The Virginian-Pilot, "Don't Just Read the Headline about Charitable Giving."
Keith shares his thoughts on the state of philanthropy in the U.S., noting:
"A number of national articles and news stories have crossed my desk in the last month regarding the recent release of Giving USA 2023, the longest-running and most comprehensive report on philanthropy in America. The big picture is that even amid economic uncertainty, Americans gave over $499 billion to charity last year! While this represents a 3.4% decrease in current dollars, it comes on the heels of two-record breaking years due in part to our country's outpouring of support for the pandemic and issues of racial and social injustice."
Read the full article on the Virginian Pilot's website here: https://lnkd.in/eDBh85hT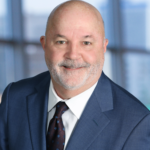 Keith Curtis is founder and president of The Curtis Group, a Virginia-based consulting firm that works with nonprofits from all sectors throughout the United States. He is past chair of the Giving USA Foundation and has consulted to more than 250 nonprofits, raising over $1 billion dollars.